Nina Faso in Stephen Schwartz's Career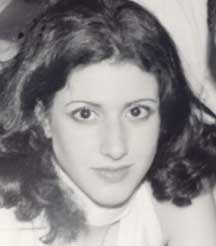 Nina Faso met Stephen Schwartz when they were both directing majors in the drama department at Carnegie Mellon University in the mid 1960s.
Faso played a central role in helping John-Michael Tebelak mount the original productions of Godspell in New York (with a Stephen Schwartz score) and she went on to direct many of the regional and international productions.
She was also involved with other Schwartz projects including The Magic Show, Rags, and Working.
(This photo is from around 1973).

Defying Gravity: The Creative Career of Stephen Schwartz, from Godspell to Wicked biography includes chapters on the development of these musicals. Several chapters cover Godspell and Chapter 10 features a detailed behind-the-scenes account of the way Stephen Schwartz, Nina Faso, and their collaborators and cast members faced the challenges involved with mounting Working as a stage musical. The book also includes extensive photos.
Nina Faso bio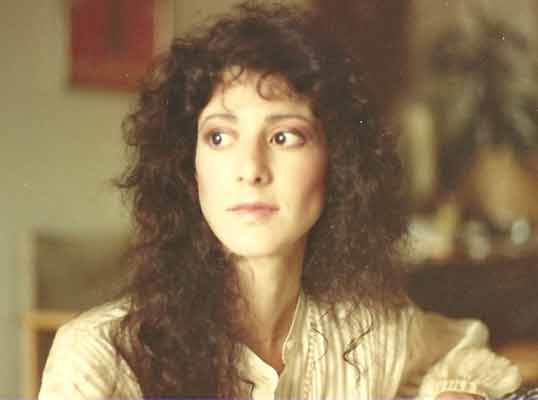 Nina Faso made her directorial debut in Peter Ustinov's THE UNKNOWN SOLDIER AND HIS WIFE. Following a stint with The Committee comedy group, she became one of the creators of GODSPELL and directed most major productions of the show in American and in Europe.
Back in America she took THE ROCKY HORROR PICTURE SHOW from Los Angeles to Broadway. She co-adapted and co-directed WORKING based on Studs Terkel's book for the Godman Theater in Chicago, and on Broadway. She is the author and director of a children's television special entitled The Fable Company and co-producer/co-director of a "new wave" film called SING FOR YOUR LIFE.
She co-wrote the teleplay of WORKING for the PBS series "American Playhouse," and directed KEY EXCHANGE for the Landmark Theater in Syracuse, New York. She was co-director fo the original workshop production of the msical RAGS. Her acclaimed production of JUST ONCE, a rock musical using the music and lyrics of Mann and Weil, enjoyed a long run at The Bottom Line.
She holds a BFA in directing from Carnegie-Mellon University.
Working DVD

Working

Broadway Archives created a DVD from the tape from American Playhouse, WNET and KCET, 1982
Available as a downloadable rental or purchase: Downloadable version of Working the Musical
Buy Studs Terkel's Working (Broadway Theatre... [new browser window]
Studs Terkel introduces the musical in the fashion of someone introducing a made-for-TV documentary. This version was adapted for television and does not include the Broadway staging. However it is the only video recording available for the musical.