MusicalSchwartz.com
Welcome to this independent site for Stephen Schwartz and his musicals Wicked, Pippin, Godspell, Children of Eden, The Prince of Egypt, movie musicals, and others. Find background history, sheet music, musical DVDs and Blu-Rays, music CDs, licensing info, and more.
Stephen Schwartz Musicals
The Prince of Egypt: The Musical has been captured on film and is now available to stream.
Update as of December 2023
Anyone can now watch a film capture of The Prince of Egypt: A New Musical, the epic London West End production of the Stephen Schwartz - Philip LaZebnik musical, based on the beloved DreamWorks animated feature.
Read and find links on our The Prince of Egypt page.
Wicked is Broadway's 4th longest running show!
The Stephen Schwartz - Winnie Holzman musical Wicked is the 4th longest running show in Broadway history, following the Phantom of the Opera, Chicago (revival) and The Lion King. It opened on October 30th, 2003 and is still running. It is also one of the longest running musicals on London's West end and continues to tour. See our Wicked the Musical pages. Read the full development story in Defying Gravity:
Defying Gravity - the only Schwartz biography
Discover the world of Stephen Schwartz and his musicals by reading behind-the-scenes stories in the Defying Gravity: The Creative Career of Stephen Schwartz, from Godspell to Wicked. Updated 2nd edition: READ MORE - DEFYING GRAVITY
The book includes a series of "Creativity Notes" that explore Schwartz's creative processes. It covers the full range of Schwartz musicals, and is based on over 80 hours of interviews with Schwartz as well as his collaborators.
Godspell - Book, Albums, and More
Stephen Schwartz launched his songwriting career at age 23 with the score for Godspell. Over the years, so many albums have been released--how do you choose which to buy? Read all about albums, sheet music, production tips, and all things Godspell on our Godspell pages. Now a new book, The Godspell Experience, reveals the whole story of the show.
Stephen Schwartz News
Catch up with Schwartz's latest news about his shows, the Wicked movie, The Queen of Versailles, upcoming events, and more with this online newsletter The Schwartz Scene
Everything else by Stephen Schwartz composer and lyricist:
For other musicals, see the menu on the right: Hunchback of Notre Dame for Stage, Pippin, Children of Eden, and more - find cast albums, sheet music, and show details. ---->
Also check the MORE SHOWS AND SONGS page for other musicals and new projects. This includes Magic to Do cast album from the Princess Cruise line, Schikaneder - a new musical, Mumbai Musical movie, Disney's My Son Pinocchio [Formerly Geppetto and Son], My Fairy Tale, Bernstein's Mass, Schwartz choral pieces: "Keramos," "Testimony" and a section of the "Tyler Suite," and more.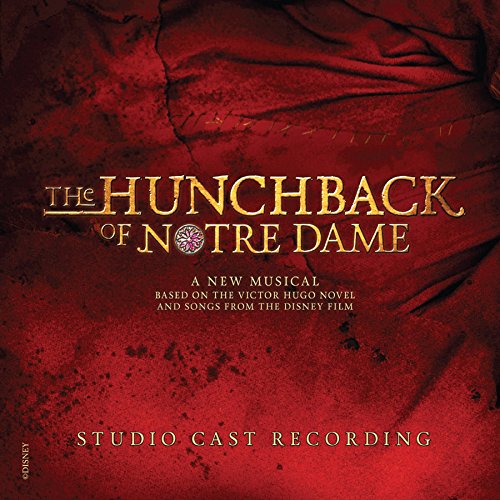 Disney's Disenchanted (the Enchanted Sequel) is now on Disney+ with new score by Alan Menken and Stephen Schwartz. The original movie Enchanted is also on Disney+.
Have you enjoyed the album for their The Hunchback of Notre Dame stage musical version?
See our The Prince of Egypt page for the new stage musical cast album. The new musical is based on the popular movie.
ABOUT MUSICALSCHWARTZ.COM
MusicalSchwartz.com explores the work of the legendary composer and lyricist Stephen Schwartz. Mr. Schwartz is best known for his musicals Wicked, Godspell, and Pippin as well as his work for film for Disney and DreamWorks studios, such as for Disney's Enchanted and DreamWorks's film The Prince of Egypt. MusicalSchwartz.com is an independent site, recognized by the Schwartz office, and built by Carol and Terry de Giere. Carol is the author of the Stephen Schwartz biography Defying Gravity and is an authority on Schwartz.
#ads: Just so you know, in addition to the information provided here, this website contains affiliate links. If you make a qualifying purchase after clicking on a Musicnotes, Amazon, Sheet Music Plus or related links, we receive a commission, which helps support this independent website.
---
An Introduction to Stephen Schwartz
Schwartz's musical hits for the stage include:
Godspell, which opened in 1971. It ran 2,124 performance off-Broadway and 527 performances on Broadway.
Pippin, which opened on Broadway in 1972 and The Magic Show in 1974. Both ran for over 1900 performances.
Wicked, which has has run over 6000 on Broadway, a longer run than hits like Oklahoma! and Annie. It has been a mainstay on London's West End since 2006, and has been performed around the world.
One of the major factors in Schwartz's appeal is the accessibility of his music. Theatre writer Stanley Green, in his book The World of Musical Comedy, says of Schwartz: "What the composer has brought to the theater is a modern, youthful, crisp sound, primarily influenced by rock but also endowed with sensitivity and melodic grace."
Wicked Producer Marc Platt became a fan of Schwartz's music while performed in Godspell in college. He is quoted in Defying Gravity as commenting on the accessibility. "The wonderful thing about music is that it has no filter for people. Music seeps into you somehow. And Stephen's music, however you want to label it, is music that people love. It is emotional music and it wears its emotion on its sleeve."
David Gauci, a Cabaret performer in Australia who helped create a Stephen Schwartz show, praises the range of Stephen's music. "While most cabaret performers cram their shows with Sondheim songs, which challenge your brain, Stephen Schwartz' songs feature powerful lyrics with strong and memorable melodies that directly engage your heart. His music crosses many styles, from traditional Broadway foot-tappers to tender ballads and contemporary pop, drawing on universal themes that make you smile, cry and laugh."
Schwartz also stands out as one of the few who has worked as a composer-lyricist, a lyricist (for Disney and Dreamworks films, Rags, Bernstein's Mass and other projects), and as a composer.
Schwartz's notable peers include Alan Menken and Marvin Hamlisch. Alan Menken, born in 1949, has primarily focused on Disney films although in more recent years his musicals have been staged on Broadway and London's West End. Marvin Hamlisch (A Chorus Line), four years older than Schwartz, also has his longest list of credits in film.
Stephen Schwartz grew up on Long Island in Roslyn Heights, NY. As a child, when he was called "Steve Schwartz," he auditioned for the Juilliard School of Music's preparatory division piano and composition lessons, and was admitted. He studied there on weekends for four years. Not destined to be a piano prodigy, he loved to improvise his own songs even from an early age. He attended Carnegie Mellon Unversity where he received a BFA in drama in 1968. While at Carnegie, he co-wrote four musicals for the extracurricular Scotch 'n' Soda club that were produced in the spring, including Pippin, Pippin, an early version of his future hit musical Pippin.
After finding an agent, Shirley Bernstein, Stephen Schwartz started his career in 1969 by writing a song for Butterfies Are Free. In 1971, he wrote music and new lyrics for Godspell. Next came his music and lyrics for Pippin and The Magic Show. When Godspell moved from off-Broadway to Broadway in 1976, Schwartz then had three successful shows running on Broadway at the same time.
Schwartz's songs on the cast albums for The Baker's Wife helped keep the show in motion ever since it failed to reach Broadway in 1976. Working with Charles Lisanby and then John Caird, Schwartz created a new musical, Children of Eden. It has never played on Broadway but a cast recording was made in 1998 and the show is quite popular for regional theatres. Schwartz co-adapted Working and wrote lyrics for Rags before transferring some of his creative energy to Hollywood.
For Disney, Stephen Schwartz wrote lyrics for the film scores for Pocahontas, The Hunchback of Notre Dame, and later Enchanted, and for DreamWorks, he wrote both music and lyrics for teh songs of The Prince of Egypt.
Opening in 2003, the Stephen Schwartz-Winnie Holzman musical Wicked became a hit on Broadway and soon thereafter, around the world. Read all about Wicked.
He completed a stage version of his Disney TV movie Geppetto, which later was renamed Disney's My Son Pinocchio. It's a version of the Pinocchio tale told from the father's point of view. It has since become a popular musical for local productions, even though it has never played on Broadway.
Other work includes songs for a Hans Christian Anderson celebration--a musical called My Fairy Tale, and more: See More Schwartz songs. His family musical, Captain Louie ran twice Off-Broadway, toured the USA, and is now being made available for local groups to perform.
---
More Songs by Stephen Schwartz
Albums: Reluctant Pilgrim, Uncharted Territory,
Songs: Butterflies are Free theme song, Life with Mikey "Cold Enough to Snow" (lyrics) (on Uncharted Territory, Personals (Music for several songs), A My Name is Still Alice (one song), "Manchild Lullaby" (music), and "Rewriting History" (music) See recordings list.
Note on official sites
For official data on Broadway musicals and plays, go to IBDB.com Internet Broadway Database. You can search under "Stephen Schwartz" to find details on Godspell when it played on Broadway, Pippin, The Magic Show, Working, Rags, and Wicked. If you search under performances, you can find out which shows are the longest running on Broadway.
See www.StephenSchwartz.com for the composer's official website.