Cast Members: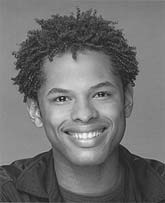 Brandon M. Arrington (Ziggy - U/S Louie) Before joining the Captain Louie cast, Brandon Michael Arrington was last seen Off-Broadway in his critically acclaimed role as Reggie in the New York premiere of Irrationals as well as Linus in You're a Good Man, Charlie Brown. Other favorite roles include Curly in the 2000-01 National tour of Peter Pan and Ramo in TWUSA's Island of the Blue Dolphins. He continues his association with Camp Broadway as a Teaching Assistant and as an official D.A.R.E. Dancer with D.A.R.E. America: Helping to Keep Kids off Drugs! He sends his love to all his friends, family, Bloc Talent, and especially Mary, Cashew, and Elf. Proud member of Equity.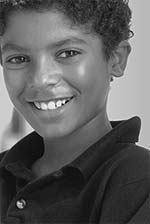 Alexio Barbosa (Archie - U/S Louie) Fresh from playing young Simba in Disney's The Lion King on Broadway, this energetic pre-teen is proudly flying high to have landed in Stephen Schwartz's exciting new musical Captain Louie. Warm hugs and thanks go out to his devoted family, his loving friends and teachers at the Progressive School of Long Island, his church family at St. Mary's of Carole Place, and the Carson/Adler agency. Peace be with you.

Watch for his recording debut on the Captain Louie album. He will also be heard on the upcoming Lion King Christmas album that is a fundraising project for Broadway Cares/Equity Fights AIDS.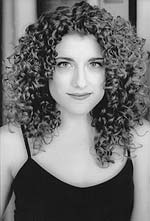 Jodie Bentley (Ensemble) is simply ecstatic to be working on this project again. She performed in the workshop of Captain Louie at the New York Musical Theater Festival last fall, and recently sang on the recording. Earlier this year she was seen in two original musical pieces in The A Train (re)plays at the Peter Jay Sharp Theatre on theater row. Her recent regional work includes Annie Oakley in Annie Get Your Gun, Sonia in They're Playing Our Song, Sylvia in Sylvia, and Rita in Prelude to a Kiss. Ms. Bentley is a graduate of NYU's Tisch School of the Arts. She wishes to thank her parents and her soon-to-be-husband Michael, for all of their support and undying love. A special thanks to Meridee and Stephen for being included in their vision of Captain Louie.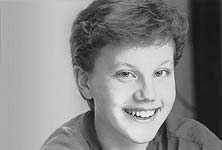 Jimmy Dieffenbach (Louie) previously performed the role of Louie in the 2004 NYMF and in the 2003 workshop at ASCAP and is thrilled to be a part of Captain Louie once again. Jimmy originated the role of Theo in the recent off-Broadway musical Children's Letters to God. He played the role of the Pauper for over a year in The Prince and the Pauper Off-Broadway at the Lamb's Theatre. Other credits include: Ragtime (North Shore Music Theatre), Oliver! (Helen Hayes PAC), Welcome to Tourettaville (Mark Brayne). Readings: My Fairy Tale (Stephen Schwartz), Thirteen (Jason Robert Brown), Orphan Train (Doug Katsaros), Tock Tick. Film: Hope and a Little Sugar. TV and Radio: Nickelodeon, numerous commercials, jingles, and voiceovers. Jimmy is thankful to God for so many blessings. Special thanks to his family, teachers, friends, Nancy Carson, Stephen, Meridee, and Pam for their endless encouragement and support.

Jimmy can be heard on the following CDs: Captain Louie, The Prince and the Pauper, Children's Letters to God, Captains Courageous, Thirteen, Snow in August (Peter Melnick & Mindi Dickstein), Toby and the Big Top (lead role of Toby), At the Back of the North Wind (lead role of Diamond), and many childrens CDs for Kimbo and Mondo books.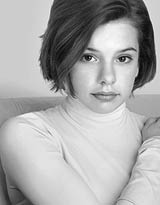 Kelsey Fatebene (Roberta/Mouse), a veteran to the cast of Captain Louie since 2001, is excited to reprise her role in this production. Kelsey is currently studying theatre at Lehigh Valley Charter High School for the Performing Arts and is enrolled in the dance/parade corps program at Cheryl Chickey Performing Arts Center in her hometown of Bethlehem, PA. Past theatre credits include the role of Annie in Annie at the Helen Hayes Performing Arts Center in Nyack, NY and again in Sacramento, CA in the Sacramento Music Circus's production. Kelsey has appeared on VH1 Classics in a television promo impersonating famous singers of the sixties, as well as a radio ad for Verizon 3-Way Calling. Thanks to this creative team, the Captain Louie experience has been a true inspiration to me and my love of the arts. Thanks also to my family who has always been there for me, to LVPA faculty for their encouragement, friends for their love and support, and to my agent, Don Buchwald's Victoria Kress for her never-ending faith in me.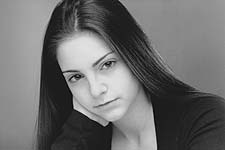 Sara Kapner (Amy/Broom) Sara Kapner (Amy/Broom) is delighted to revisit the world of Captain Louie! She most recently originated the role of Joanna in in the Off-Broadway production of Children's Letters to God. Other professional credits include the Broadway run of Carol Burnett's autobiography Hollywood Arms, the role of Susan Walker in Miracle on 34th Street, and Dinah Lord in High Society at Westchester Broadway Theatre, Gertrude Mcfuzz and Lazy Andy Ant (featured Child Soprano) at Lincoln Center's Great Performer's and Fleet Boston's Celebrity Series. She also participated in readings of Captain Louie, Interim, and Tock Tick. Favorite T.V credits include, All My Children, S.N.L, T.V Funhouse, Ditty Doodle Works, and Evergirl. Thanks to family, friends, K.T, Ann Ratray, Celeste Simone, Nancy Carson and all involved in this fabulous show!

Sara can be heard on cast recordings Children's Letters to God, Captain Louie, Ditties for Little Kiddies, as well as on many voiceovers and commercials.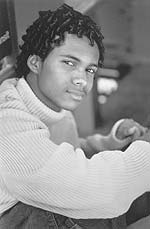 Ronny Mercedes (Julio)
Since the age of five, Ronny Mercedes has won first place in every talent competition he's entered. He has performed back up vocals with Elton John, Alicia Keys, and Rubin Studder, and has performed in MTV promos and several modeling campaigns. He has appeared in numerous television commercials. Ronny has recently been signed with SGZ/ Sony Records. His album will be released in November, 2005. Theater is a newly discovered passion this year for Ronny. He just performed in the workshop for The Me Nobody Knows and Mag Pie. Ronny is totally thrilled to be working with Stephen Schwartz in Captain Louie and loved singing on the Captain Louie recording. A special thanks to the Captain Louie team for giving me such a great opportunity, I'm having so much FUN!!! Thanks to my parents for their support and encouragement and my manager. I want to dedicate this performance to any kid that has been left out. Know that you are loved just the way you are.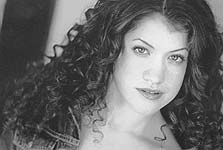 Sarah Stiles (Ensemble U/S Roberta) is thrilled to be making her New York debut in Captain Louie. Her favorite credits include: Dorothy in The Wizard of Oz (Northshore Music Theater, Lyric Theater of OKC), Crissy in Hair (Theater Under the Stars), Frenchy in Grease (Papermill Playhouse), and Dainty June in Gypsy (Gateway Playhouse). Big kisses to Mum, Dad, Bryan and my JP!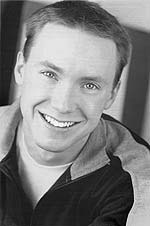 Mark Whitten (Ensemble U/S Ziggy) is excited for his first production at the York. He has a BFA in musical theatre from the University of Michigan. Michigan credits include: Franklin Shepard in Merrily We Roll Along, Pilate in Jesus Christ Superstar, and Shlimazel in Luck! Regional credits include: Secret Garden (Arvada Center), A Midsummer Night's Dream (Denver City Center Park). Love and thanks to God, family, and friends.
OTHER CREDITS:
Samone B. Weissman (Production Stage Manager) is thrilled to be working on Captain Louie after having stage managed the last two stage readings. Samone's New York stage management credits include: The Lonely Way, Mr. Pim Passes By, The Truth About Blayds and The Daughter-in-Lay (Mint Theater), Self Torture & Strenuous Exercise, The Dadshuttle and Not, Not, Not, Not, Not Enough Oxygen (Drama League Director Fests 2002, 2003 & 2004), The Shoebox of Ebbets Field, Out of Sterno (Cherry Lane Alternative), Happy Days, On The Razzle, The Servant of Two Masters, Medea (Jean Cocteau Repertory Theatre), Hamlet (American Globe Theatre), Bold Girls (Women's Expressive Theatre/Urban Stages), Metal (HERE), He Ate the Sun (Manhattan Theatre Source), The Gifted Program (OVO/Center Stage), 3 Miracles and a Giant (HERE/Pg. 73 Productions) and Our Sinatra (Reprise Room). Regional credits include: High Dive, Last Train to Nibroc (Miniature Theatre of Chester), Flights of Angels, National Anthems (Emelin Theatre). She has also worked with the Barrow Group and Manhattan Theatre Club. Everlasting love and thanks to David.
Christina L. Sivrich (Assistant to the Director) is delighted to be working on this project after just finishing the CD recording of Captain Louie! Originally from Pittsburgh, PA, she most recently played Lucy in You're a Good Man, Charlie Brown at the Emelin Theater. She also performed at the 2004 New York Fringe Festival in Jonestown, The Musical. Prior to that, she enjoyed a brief stint with Disney Cruise Line and can drive a mean lifeboat! Favorite land-bound credits include: Jan in Grease (US Tour), The Narrator in Joseph (PMT), Ermenguarde in Hello Dolly (WVPT), Consuelo in West Side Story (WVPT) and Woman 2 in My Way (PMT). Special thanks to Meridee for this amazing opportunity, Mom and Dad for always believing and the rest of the gang from "Pixburgh" I couldn't do it without you!
Back to the main Captain Louie page