Wicked Lyrics - "No Good Deed" by Stephen Schwartz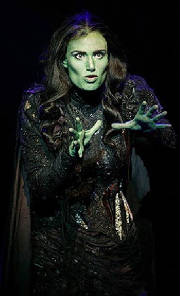 THIS PAGE INCLUDES:
"No Good Deed" Fun Quiz; Questions and Answers
No Good Deed lyrics (before and after San Francisco out-of-town tryout)
No Good Deed sheet music
No Good Deed, and composer Stephen Schwartz
"No Good Deed" Quiz -- Questions and Answers
Test your knowledge of Wicked. Answer below.
1) Do you know what languages inspired Elphaba's chants in Wicked, such as the "Eleka nahmen" chant in "No Good Deed?"
2) What other Stephen Schwartz songs are similar in style?
3) What classical composer's music helped inspire Stephen Schwartz's music for "No Good Deed"?
4) Why did Idina Menzel love singing this song?
Answers
1. Stephen Schwartz made up the spells of Wicked by altering words from various languages - words that have something to do with the spells they are trying to cast. He studied Latin in high school and learns languages easily. Someone once asked him about the chants for the spells Elphaba recites in Wicked: "I am something of an Egypt enthusiast and I immediately recognized the gods' names Atum and Amun."
Answer from Stephen Schwartz: You are correct to recognize some Egyptian influence in Elphaba's chants (though I didn't mean to evoke the name "Amun" specifically). There are also latin, German, Greek and Italian references. I was trying to come up with chants that one sort of understood, without them being in any one recognizable language. Thus, for instance, when she makes the Tin Man, the chant includes the phrase "meno non cordo", which someone who knows linguistics will recognize as meaning "without a heart", but not in any Earth language. I think the Egyptian influence came into it because of my research when I was doing PRINCE OF EGYPT.
2) "No Good Deed" is one of the most powerful angry rant songs that Stephen Schwartz has written. As with "Meadowlark" from The Baker's Wife, and "West End Avenue" from The Magic Show, the singer describes her internal tension over her situation while the driven rhythms of the music evoke a mood of frustration.

3) The answer to this question can be found in Defying Gravity, a book about Schwartz and the making of shows like Wicked. You'll also find a copy of Schwartz's original handwriting for the Eleka nahmen chant, Idina Menzel's experiences, what it was like for the cast and writers to go through changes in San Francisco, and much more - a total of 150 pages on Wicked's development. Find out about Defying Gravity the book - Much more than a Stephen Schwartz biography
4) Idina Menzel, the original Elphaba was fond of singing this song and called it a tour de force. She said the special sounds reminded her of her Bat Mitzvah, so it came very easy for her.
[Photo by Joan Marcus: Idina Menzel singing "No Good Deed" in the Broadway production.]
No Good Deed
ELPHABA
(spoken) Fiyero!
(sung) Eleka nahmen nahmen
Ah tum ah tum eleka nahmen
Eleka nahmen nahmen
Ah tum ah tum eleka nahmen
Let his flesh not be torn
Let his blood leave no stain
Though they beat him
Let him feel no pain
Let his bones never break
And however they try
To destroy him
Let him never die:
Let him never die:
Eleka nahmen nahmen
Ah tum ah tum eleka nahmen
Eleka nahmen nahmen
Ah tum ah tum eleka: eleka:
What good is this chanting?
I don't even know what I'm reading!
I don't even know which trick I ought to try
Fiyero, where are you?
Already dead, or bleeding?
One more disaster I can add to my
Generous supply?
No good deed goes unpunished
No act of charity goes unresented
No good deed goes unpunished
That's my new creed
My road of good intentions
Led where such roads always lead
No good deed
Goes unpunished!
Nessa
Doctor Dillamond
Fiyero
Fiyero!!
One question haunts and hurts
Too much, too much to mention:
Was I really seeking good
Or just seeking attention?
Is that all good deeds are
When looked at with an ice-cold eye?
If that's all good deeds are
Maybe that's the reason why
No good deed goes unpunished
All helpful urges should be circumvented
No good deed goes unpunished
Sure, I meant well -
Well, look at what well-meant did:
All right, enough - so be it
So be it, then:
Let all Oz be agreed
I'm wicked through and through
Since I can not succeed
Fiyero, saving you
I promise no good deed
Will I attempt to do again
Ever again
No good deed
Will I do again!
Verse for "No Good Deed" deleted after the San Francisco try-out
Unlimited
The damage is unlimited
To everyone I've tried to help
Or tried to love
And, oh, Fiyero, you're the latest
Victim of my greatest achievement
In a long career of distress
Every time I could, I tried making good
And what I made was a mess!
Destructiveness
To excess
All right, yes --
you could call it limitless...

These were the original chants for No Good Deed:
AD NAY PRAE TUM ISTER
FAH TUM AN TAY DAYCULUM
AD NAY PRAE TUM ISTER
FAH TUM AN TAY DAYCULUM...
ELEKA NAHMEN NAHMEN
AH TUM AH TUM ELEKAH NAHMEN
ELEKA NAHMEN NAHMEN
AT TUM AH TUM ELEKA... ELEKA...
Question:
Why was the "Unlimited... the damage is unlimited..." part cut out from No Good Deed later on in the production?
Answer from Stephen Schwartz:
The song seemed too long in context; it was actually considerably longer in its original form. Plus, we added the (far better and more effective, I think) "I'm limited" intro to "For Good", which made the additional "unlimited" reprise in "No Good Deed" feel like a bit of overkill with that theme (it would then have been sung four times as opposed to the current three.) Thanks for your question and interest, Stephen Schwartz
"No Good Deed" sheet music for Wicked
Play "No Good Deed" from one of the Wicked songbooks Wicked Songbooks include "No Good Deed"
OR find downloadable sheet music - you will be prompted for downloading the free scortch software if you don't have it already.
No Good Deed - Piano/Vocal/Guitar
No Good Deed (Goes Unpunished)- easy piano
More about Wicked and Stephen Schwartz
SHOWBUSINESS Bonus Track: On a bonus track for the extraordinary new documentary, Schwartz talks about this song's development. Wicked on the documentary DVD SHOWBUSINESS
More about Wicked